Casa Culinaria Don Gaspar Inn is located near the historic Santa Fe Plaza. Our Santa Fe Boutique hotel is just a short walk to fantastic restaurants, shops and art galleries, as well as the Plaza. Our buildings feature 3 unique architectural styles. Each building is surrounded by our outside walls, extensive flower gardens and patios. Our downtown Santa Fe tranquil oasis features garden views from the private patios of most suites.
Relax, unwind, and enjoy the magic of Casa Culinaria Don Gaspar's intimate garden setting. Enjoy your gourmet breakfast al fresco. Appreciate a good book while water trickles from a soothing fountain. Take some time to relax and experience the peaceful side of Santa Fe, New Mexico.
Casa Culinaria, Where Your Peaceful Retreat Begins!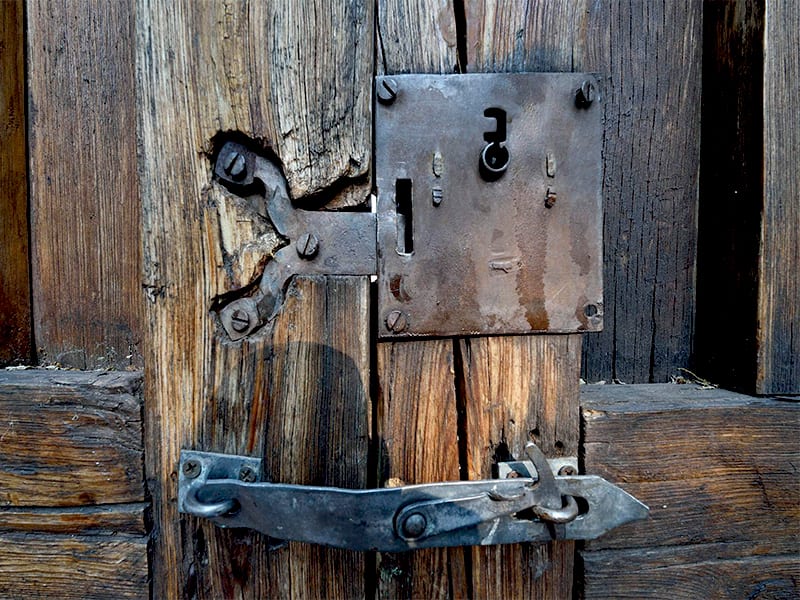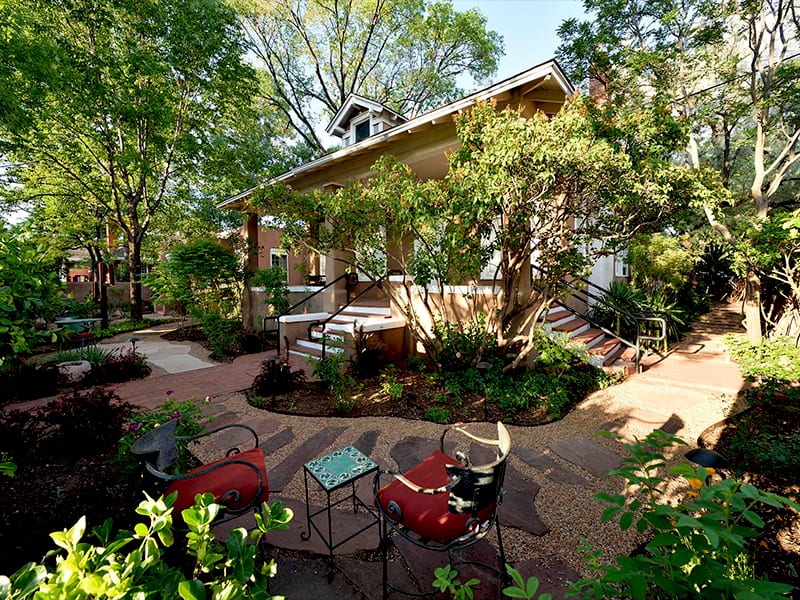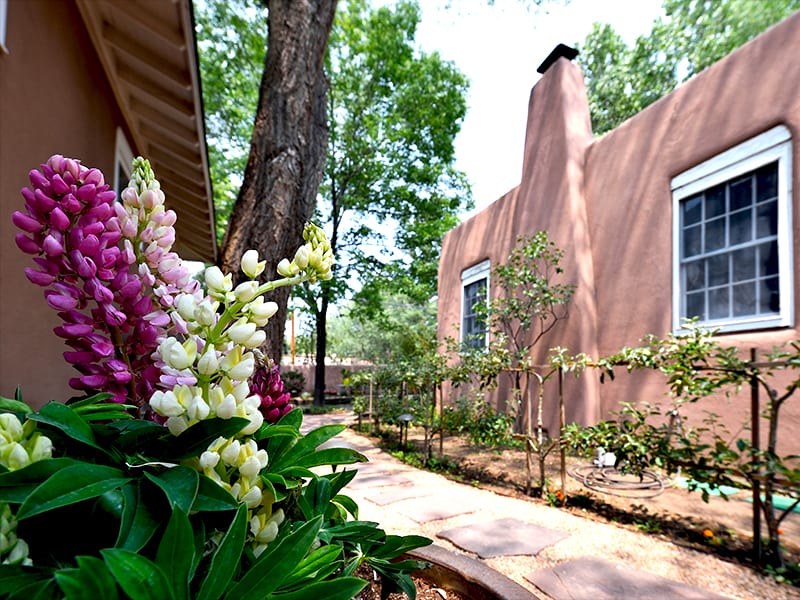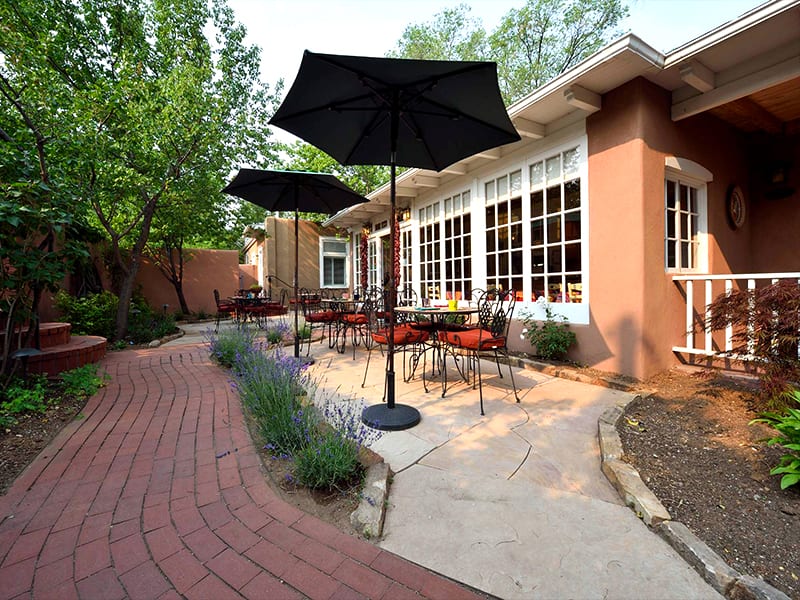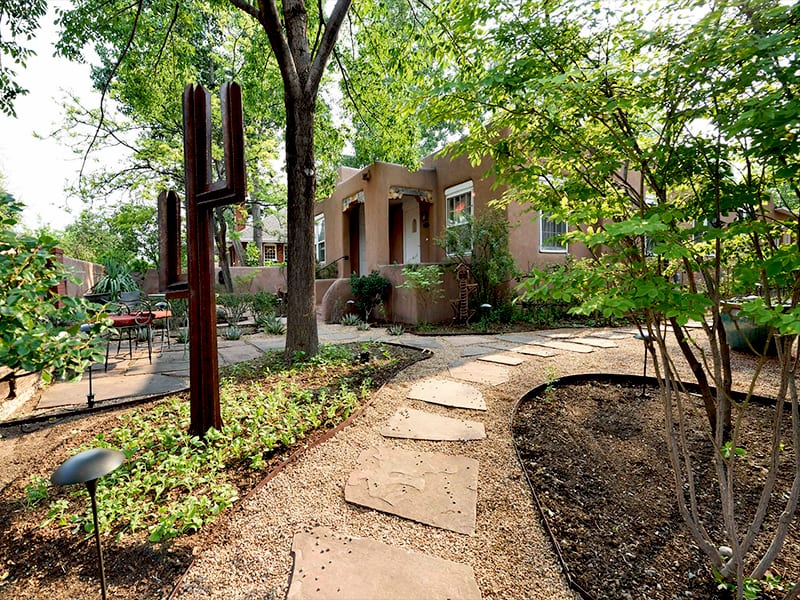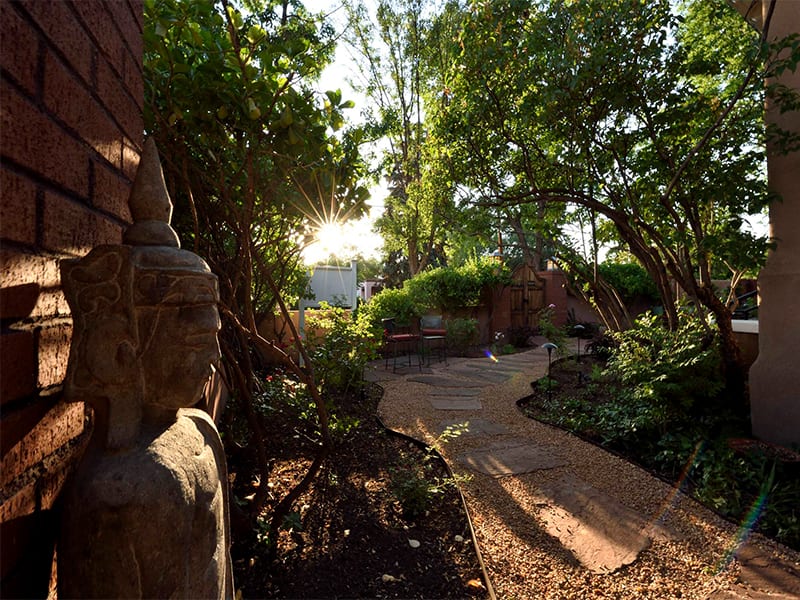 Casa Culinaria Don Gaspar has made many changes in the year 2017. The Inn's interior and exterior have been completely renovated, and we've adopted a new approach and business model. Casa Culinaria will now be a distinctive Santa Fe Boutique Inn with a focus on beauty, luxury amenities, and exquisite food. An ongoing project, we are excited to bring you a new experience in the Santa Fe area.